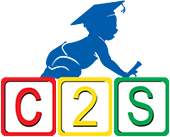 About us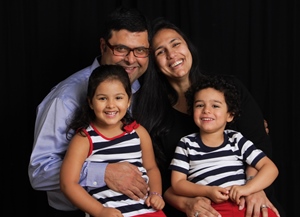 OUR OWNERS – SARENA AND RUSTOM ITALIA
Selecting the "right" school for your child can be a daunting task. You are entrusting your most precious possession to the care of others. As the owners of Crawlers 2 Scholars, Sarena and Rustom understand the enormity of that decision and recognize that there are many schools from which you can choose. As parents of twins, they faced the same situation. They believe there are significant factors that make C2S the "right" choice and proudly invite you to come in and see for yourself all the things that make C2S stand out within the field of early childhood education.
As owners of C2S since February 2013, they have put into motion their vision for the growth of this premier learning center. They strongly believe that each child is a unique individual with his/her own style of learning and expression. They embrace and encourage these differences as they inspire the staff by example.
Sarena possesses a Bachelor of Arts from the University of Pennsylvania. She also earned a Master's Degree from the University of Calgary, in Canada and has had the benefit of having lived in several countries, exposing her to various cultures and ways of learning. Rustom received his Bachelor's Degree from Vassar.
OUR PHILOSOPHY
Our objective is to help your child develop a positive attitude toward themselves and learning. At C2S, each child is gently guided in discovering what they can do to take pride in, and derive satisfaction from, their personal achievements. We want to help build a creative foundation for a lifetime of learning. C2S also believes in promoting positive social skills by working with your child to develop characteristics like self-confidence, independence, curiosity, persistence, initiative and the ability to concentrate and organize. We believe no one has the same strengths or challenges, but everyone deserves a chance to be their best.
WHAT WE OFFER
6 weeks to 6 years – C2S is a full day preschool and daycare. At C2S we know that fun and play are essential to the learning environment. We believe each child is unique and at C2S we embrace this individuality and recognize their limitless potential. Learn more…
We offer a nurturing, caring and educational environment. We offer flexible schedules to accommodate working parents and busy lifestyles. Ask about our summer camps! Learn more…
We believe in individual attention to each child; that's why we always keep a low student to teacher ratio in our classrooms. We believe that building trusting relationships with peers and adults is very important. Within our classrooms, your child will be given ample individual attention. Our program is designed to meet the needs of each individual age level and student.
We cater our programs to your needs. Early drop-off and late pick-up options available! Enrichment Programs – We offer complimentary music program which is led by a professional music teacher who has the children sing, dance, and play assorted musical instruments. All the children, from babies to kindergartners love music day. We also offer complimentary Yoga classes, which are available to children 18 months and older. Parents are always welcome to join!
We also offer a wide variety of affordable enrichment activities such as Justin Jr. Sports (18 mos+), Tumble Bus (2 yrs+), Wee Little Arts (3 yrs+), Dance (3 yrs+ ), and Soccer (3 yrs+). All of these activities come right to our school so that those interested can experience them without leaving the grounds. Learn more
OUR STAFF
At C2S we are dedicated to providing only the highest quality care for our students. That's why all our staff is certified in child and infant first aid & CPR. We also research the personal and criminal history of all applicants, in order to provide the highest level of safety and care. Most of our staff members are certified in infant and child care or pursuing a degree in Education. We strive to create opportunities for growth in everything we do, and we hope you will join us on this journey. Learn more…
Sarah S.
Parent
"Life can be a little bit crazy trying to get 3 small children in and out of school in the morning. The owner of C2S helps me to get my kids to and from the car each morning so that I can focus on keeping them safe. I don't think she'll ever know how much I appreciate that. Crawlers 2 Scholars is my children's "Home away from home" and we simply could not imagine a better childhood for them. I would recommend them to anyone!"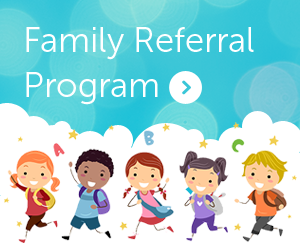 Schedule a tour
Before you make the decision about where you'll send your child for preschool, contact us for a tour.