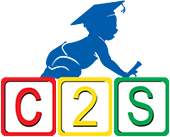 Enrichment Programs
In addition to our regular curriculum, we offer the following programs which are designed to enhance your child's experience at Crawlers 2 Scholars.
MUSIC
As part of our curriculum, the music program takes place every other week during the school year. The program introduces the children to rhythm and beats of music. The children are encouraged to participate through hands-on instrument play, dance, and sing along. The program is offered to all the children from infants through PreK. This fun-filled program is sponsored by Crawlers 2 Scholars.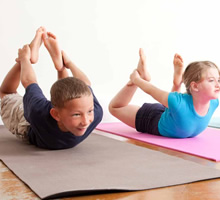 YOGA
We offer a bi-weekly Yoga program to children 18 months and older. In this program, which is sponsored by C2S, the children sing, experience serenity, learn balance, and exercise. Parents give permission for their children to participate in the Yoga class.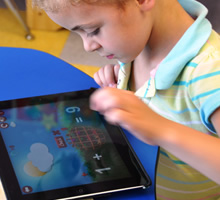 TECHNOLOGY
The use of I Pads has been added to the C2S regular curriculum as an enrichment tool. They are used by teachers with their students in limited time period, not exceeding 15 minutes per day for Waddlers and for up to 30 minutes a day for the older children. Examples of the educational applications are: Peekaboo Pets by Kids Place; Monkey Preschool Lunchbox by THUP; Little Writer by Innovative Mobile Apps; Team Umizoomi Math: Zoom into Numbers by Nickelodeon.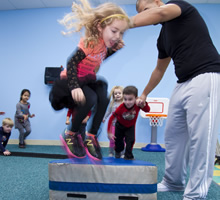 JUSTIN JR. SPORTS
This is a gross motor program for children ages 18 months to 5 years old. Class takes place once a week throughout the school year. The children experience a variety of sports in a fun learning environment. The program helps the children build confidence and gives them a positive attitude about fitness and sports. A sport of the week is featured (soccer, basketball, gymnastics, etc). This is an elective program.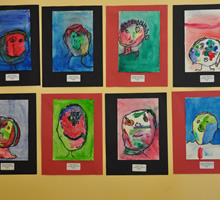 WEE LITTLE ARTS
This outstanding program is offered to children 3 years and older. It is a visual arts program designed to teach the students the creative process involved in making works of art worthy of being proudly displayed anywhere. The children are taken step by step through the process of creating art, from the concept of a project through its completion.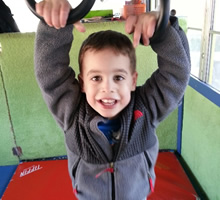 TUMBLE BUS
The Tumble Bus rolls up to C2S one day a week throughout the school year. This fun traveling gym is offered to children 18 months and older. You may sign up for a single class, a full session, or for the entire year.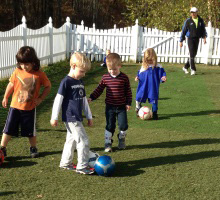 SOCCER
This program is available one day every week during our Fall, Spring, and Summer sessions for children 3 years and up. Classes will be held outside in our fenced in playground. Tuition varies according to program.
R. Gorfinkel
"I have seen my child thrive at this school and genuinely be excited about seeing his friends and teachers each day. It makes for a less stressful day at the office for a working mom when you know your child is cared for and loved at his school."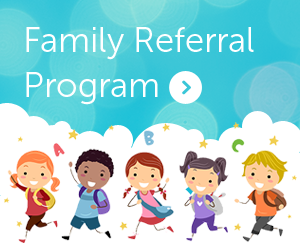 Schedule a tour
Before you make the decision about where you'll send your child for preschool, contact us for a tour.