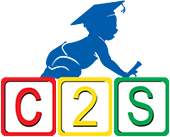 The C2S Advantage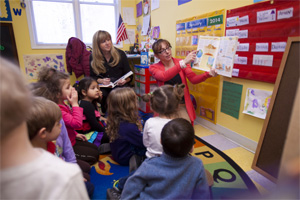 Curriculum
Crawlers 2 Scholars uses the Creative Curriculum approach. Each class has a weekly theme which is tailored to the developmental level of the children in that age group. Our classrooms all follow a daily schedule so children know what to expect.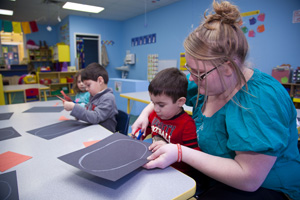 Experienced and Highly Qualified Staff
Almost all our teachers have more than 10 years of experience in early childhood education. Most of them have certification and degrees in education. Every staff member is fingerprinted, background checked, and certified in Pediatric First Aid and CPR.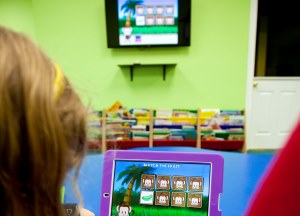 iPads & Smart Boards
C2S curriculum incorporates iPads & Smart Boards into our curriculum! Technology is everywhere and we give children the tools to succeed in today's scholastic environment. iPads help develop a wide variety of fine motor skills and introduce students to touch screen technology. Activities will be tailored to each classroom's developmental level. C2S recognizes the children's environment of constant connectivity. As we put cutting edge technology in the hands of our youngest learners, our teachers will closely guide and assist every child.
Wide Variety of Affordable Enrichment Activities
Music (Complimentary for All Ages)
Yoga (Complimentary for Ages 18 months +)
Wee Little Arts (3+ years)
Justin Jr. Sports (Ages 18 months +)
Tumble Bus (Ages 18 months +)
Soccer (3+ years)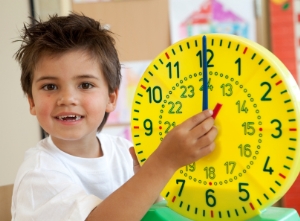 Flexible Scheduling
Enjoy the freedom of custom scheduling! No minimum days required! Crawlers 2 Scholars offers full time, part time, half day, and drop-in schedules. We strive to grant all scheduling changes and accommodate parents with unique work schedules.
Location
We are conveniently located minutes off Rt. 78 in Dewey Meadows Village. Easy and quick pick up and drop off with no traffic congestion to deal with! Dewey Meadows Village has a green with a large gazebo where the children can play and picnic. There is also a large pond with various kinds of wildlife for the children to observe.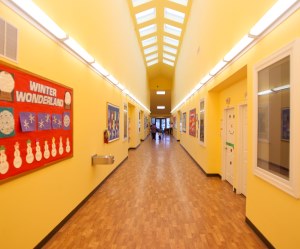 Beautiful Facility
Skylights line the cathedral ceiling of our main hallway. Each room has multiple windows providing natural lighting and a view of the playground or the wooded area surrounding our building. Sometimes the children can see turtles, groundhogs, turkeys, and other wildlife from the windows in their classrooms! We have age appropriate playgrounds, an outdoor field for sports, and an indoor gross motor room (when weather does not permit outside trips!)
Zach Biehl
Parent
"The staff at Crawlers 2 Scholars has met our lofty expectations. They reinforce our base human values on a daily basis. My wife and I want to raise our children to enjoy them as adults. "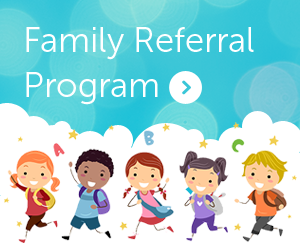 Schedule a tour
Before you make the decision about where you'll send your child for preschool, contact us for a tour.