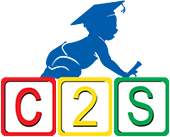 Summer Camp

SUMMER CAMP

The fun never ends at Crawlers 2 Scholars. Our school is open year round, keeping the same hours of operation throughout the summer months. However, our programs take a seasonal twist with activities tailored to the lazy, hazy days of summer. Splash day, field trips and nature discovery and on-site entertainment are all part of our exciting summer program. This program ends the week before Labor Day.

Zach Biehl
Parent

"We researched six different preschools and brought him along as we visited each facility. After extensive deliberation, despite it being more than a 10 minute further commute, we chose Crawlers 2 Scholars and we are very pleased with our choice."

Schedule a tour

Before you make the decision about where you'll send your child for preschool, contact us for a tour.